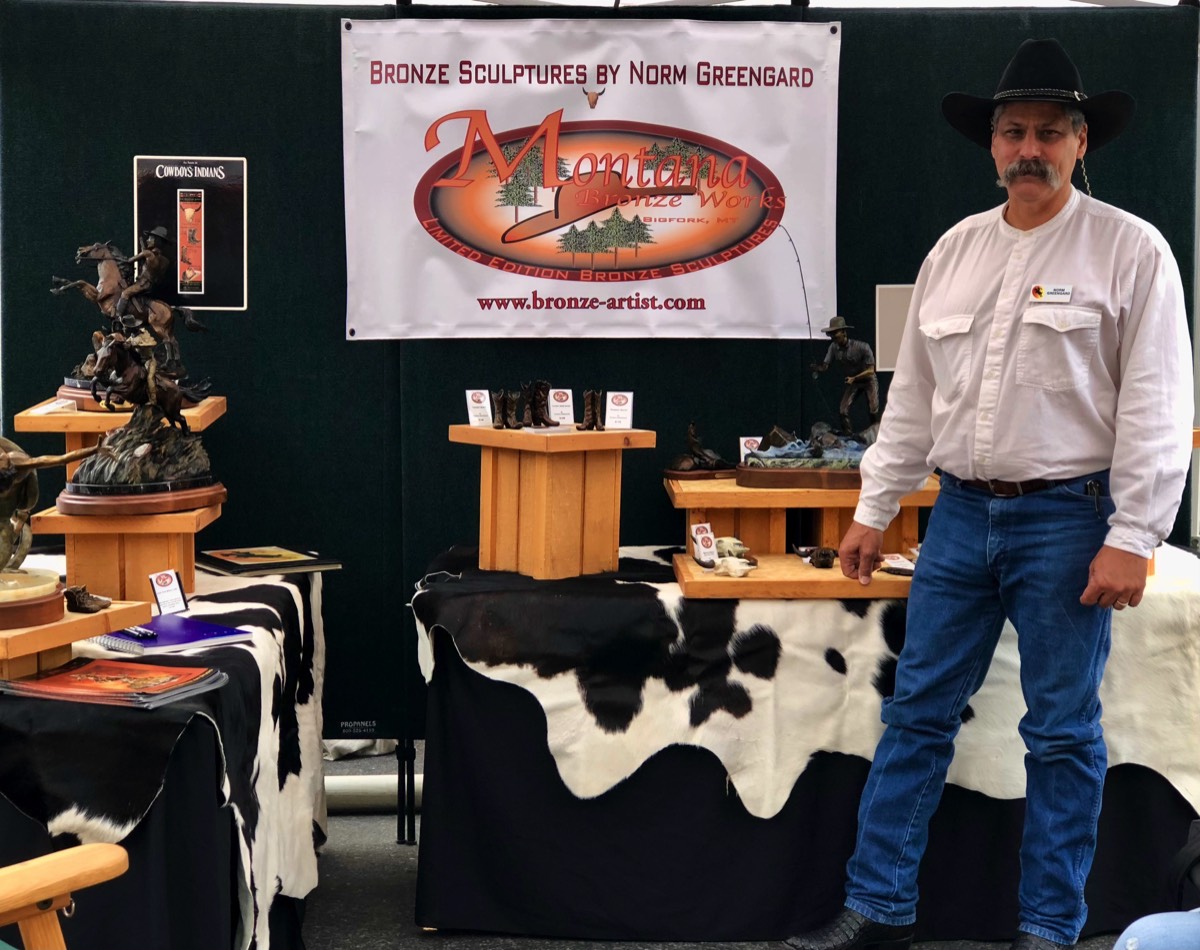 As a young boy, Norman was always interested in how things were built. He would take things apart in an attempt to figure out how they were put together and then try to put them back together. Sometimes he would even be successful at getting them to work again :-)

As a few years went by, he learned woodworking and his first "real" job was carpentry work. As soon as Norman was old enough, he applied for a position with the fire department where he spent a wonderful 36 years. Norman has now since retired from the fire service.


Norman's boyhood fascination for building remains, and he continues to enjoy creating. His other hobbies include his woodworking, restoring antiques and flyfishing.

Norman's creativeness extends to his art. His limited edition bronzes are sculpted in a non-hardening clay and cast
in the state of Montana
by utilizing the "lost wax process." To see his work, visit Norman's
Gallery of Bronzes
page.

When I create a limited edition fine art bronze sculpture, I strive to have the bronze tell a story. I believe that the art appreciator should not only enjoy looking at the bronze, but should be inspired by the art work and feel the emotion in the sculpture.

My desire as an artist is to be similar to a good writer or storyteller when they capture your attention. My goal is to have the visual aspect of the bronze catch your eye, and the action and feeling that the bronze relays capture your attention bringing the bronze alive.